Bounce House Party Rentals 2016
There have been many people making their reservations for this years parties, don't miss out on your event. Visit RENTALS to create a quote and finalize a reservation. We already have a few parties reserved for June and July, get in quick before they all fill up. The weather has certainly been more than favorable lately, which amazes me. If you are in the market to have a bounce house or moonwalk party at the end of winter and beginning of spring, we still have a many options available to you. Our prices will return to normal on MARCH 31. If you are interested in taking advantage of our Winter Pricing Special, better get that order reserved now.
ORDER ONLINE
New Inflatables Coming Soon
We have found a nice collection of bounce houses and interactive inflatables. Hopefully we are able to procure these items by May or June. This collection includes, Sumo Suits, Boxing, Joust, Obstacles, Bounce Houses, and Combo Units. We are actually about to add themed bounces to our inventory, things like, frozen, pirates, racing, heroes, and others but you will just have to wait and see. We have also noticed that we are needing to add another Dunk Tank to the inventory as well. With the overwhelming demand of the dunk tank, we definitely need at least one more to keep up with the demand.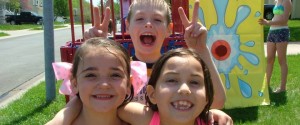 Bounce house parties have been a great hit the past few years. Lets keep up the momentum. Book your parties early to ensure you can have a good selection. Yes, we do last minute bounce rentals too, but inventory might be limited or exhausted. Make sure to click the link to check on prices of Bounce House and Inflatable rentals. Dunk Tank rentals, Facepaint Artists. Cotton Candy rentals can all be found on the RESERVATIONS page. This system is pretty easy to use, constant updates help it to be better and better. If you feel there is a change in the system that needs to be made, let me know, I will forward the information along to the developers. So far the system makes booking a bounce house rental or party rental pretty simple. Click on date and time frame, select the category and Inflatable rental, Pricing will be determined based on your location, time frame and day of rental. Sometimes you will see a Travel fee on the checkout page. This is because your location is further away than most of our other rentals, this takes a lot of extra time to accommodate as well as extra fuel costs and driver time. Unfortunately, this is something that we cannot ignore. Places like South Overland Park, Olathe, Eudora, Paola, Grain Valley, Cameron, St. Joseph, Leawood, Richmond, Grandview and many more towns that lie on the outskirts of the metro are included in this. Look at it this way, if your event is 30 minutes past the others, my driver has to drive 30 extra minutes to setup, then 30 minutes to get back, then 30 minutes to come and pickup and an extra 30 minutes to return to the city again. That is an extra 2 hours onto their already very long day(10-16 hours). This travel charge helps to alleviate the added cost of time. Without it they might decide not to deliver to those areas anymore.
We are in the process of acquiring a commercial warehouse/retail location. We will be sure to post updates of the new location all over the place. This will allow you easier access to pickup rented equipment as well as take advantage of the other services we offer. We also expect to have an inflatable setup periodically to give you an opportunity to see them in person before renting the items. Each unit takes a lot of work to setup and take down, so unfortunately this isn't something we can do everyday or on demand. This is why we have pictures that leave a little bit to the imagination. We will also have a computer repair store in the office, so you can bring your computer in for service while you kiddos can play on the Bounce House and you can take a look at our Inventory Posters. That is the plan anyway, we will see what comes available over the next couple months.
School is about to come to a close for many districts. I know kids are looking forward to it, mine are stoked. Many families host an end of the year bounce house party for their kids and friends. These have historically been a great success year after year. They come off that school bus and see a giant inflatable in the yard with cotton candy being made and snowcones being served, they just light up like it's Christmas morning. You don't want to miss the opportunity to see this. Book yours now while we still have inventory. Many districts are letting out the week of May 16th. Remember our prices will be returning to normal on March 31 so do not delay.
BOOK NOW